i am so excited to share these photos today! about a year ago, elizabeth from
delightfully tacky
set of on a roadtrip from alaska down and across america, ending in tacoma, wa. she spent her time travelling in a classic 1973 winnebago brave. awesome, right!? well, now that she is parked for now, she has done up the inside and it is adorable. seeing these photos makes me want to live in the forest in a cozy little space like this.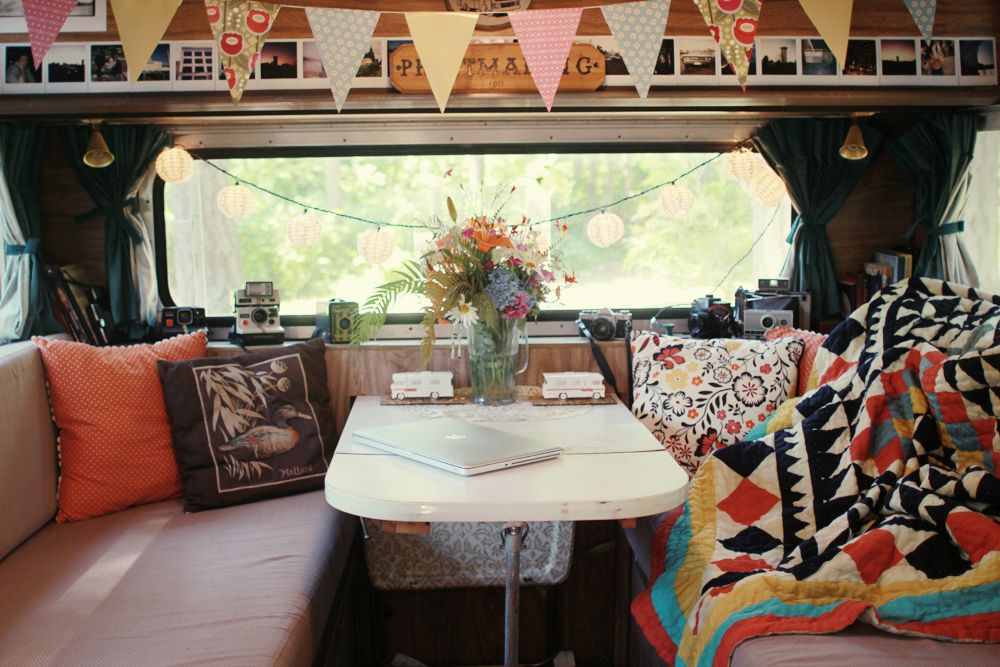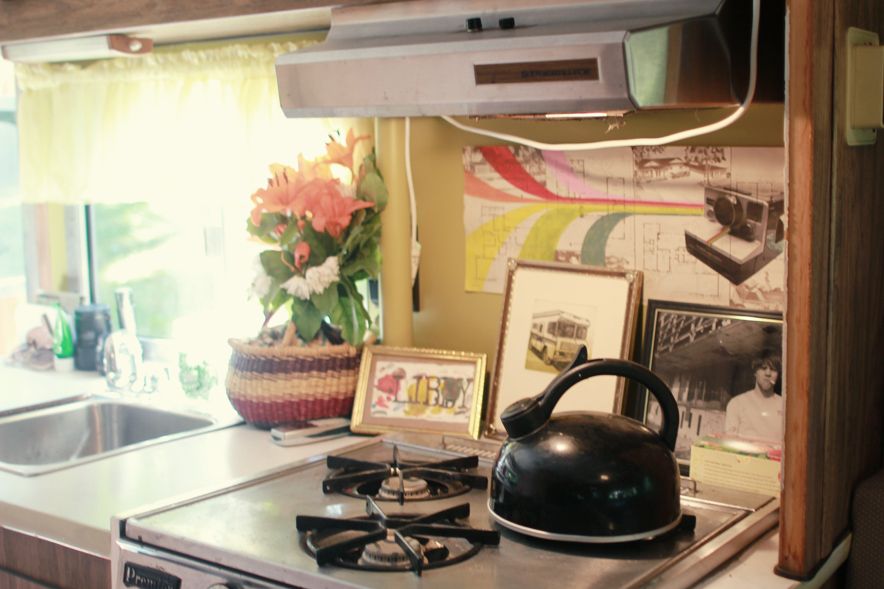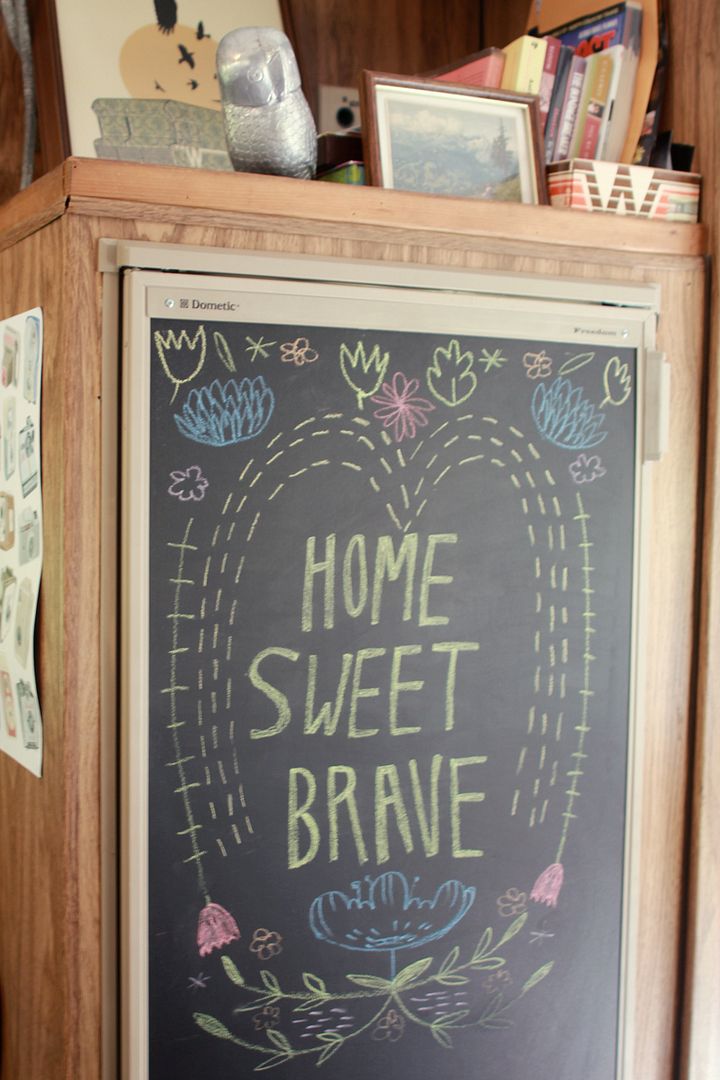 pretty awesome, huh? check out her
blog
to read more about her adventures across the country!
do you think you could downsize enough to live in a winnie like elizabeth's?